Versarien at the Graphene Industry Showcase 2019 (Manchester)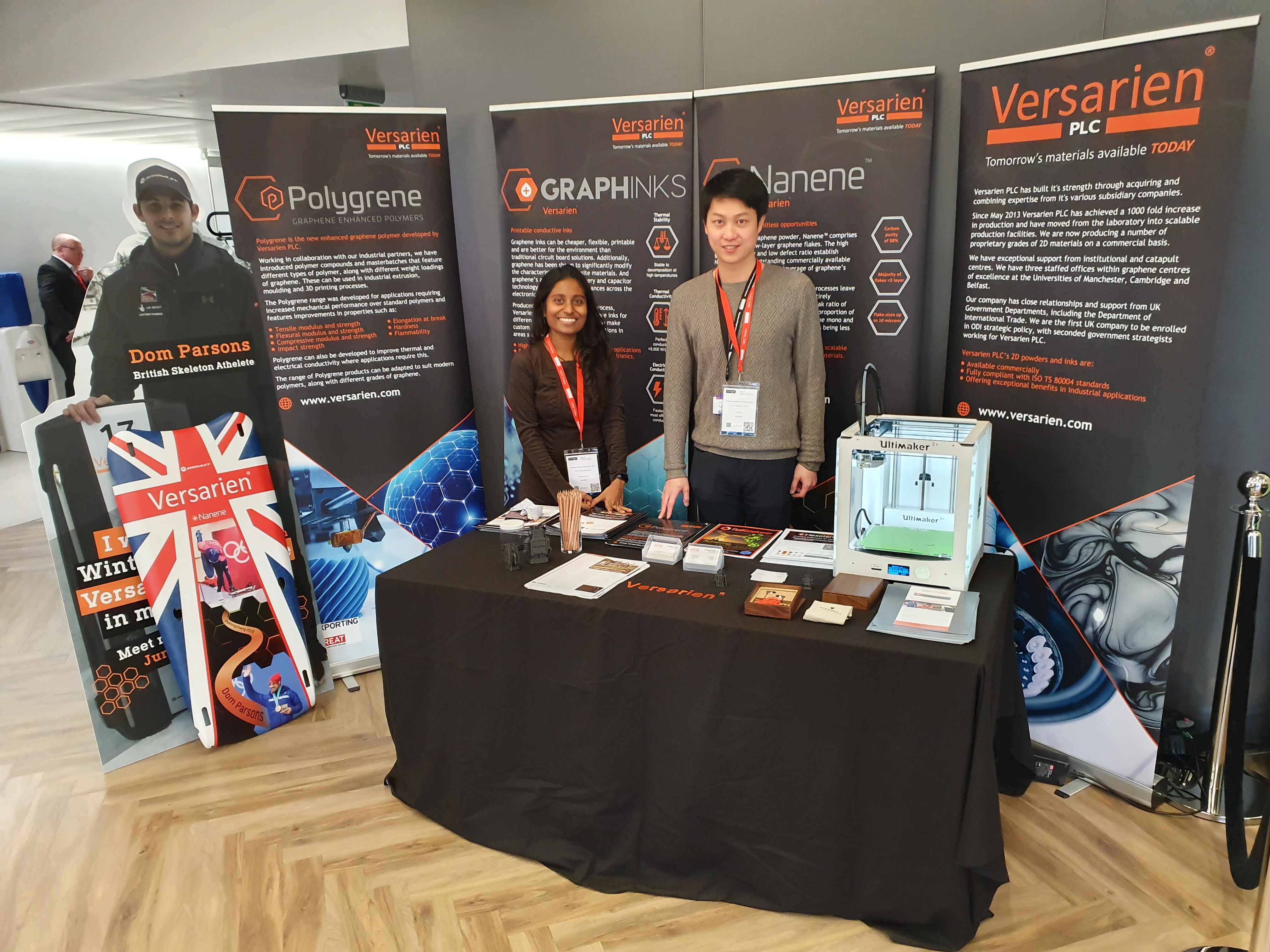 11 Dec 2019
Read full article at: https://www.manchester.ac.uk/discover/news/graphene-industry-showcase-comes-to-manchester/
"This week Graphene@Manchester hosted a jam-packed two-day (10-11 December) event showcasing the hottest topics in the field of graphene.
The event saw over 100 delegates take to Manchester for a chance to find out how they can benefit from working with the one-atom-thick material....The showcase also featured an exhibition of some of the newest products and prototypes using the revolutionary material such as water filtration devices and hydrogels used for crop production to suitcases and doormats as well as the BAC Mono R- the first production car to use graphene-enhanced carbon fibre in each body panel.
Delegates also had the opportunity to participate in practical hands on workshops in the Graphene Engineering Innovation Centre (GEIC) focusing on subjects such as energy, printed electronics, health and safety and standards and characterisation."
Cambridge Graphene's Dr Thanuja Galhena, pictured below, was involved in the GEIC's printed electronics workshop, explaining graphene-based ink formulations and applications, followed by live screen printing demonstrations using our Graphinks.